SHOP THE LOBSTER INN
WE PRIDE OURSELVES IN BEING THE FIRST TO PATENT THE OFFICIAL LOBSTER INN.
We now offer versions of our Lobster Inn for divers of all skill levels - from novice to professional.
LOBSTER INN WITH MESH BAG
Durable one-way insert flap paired with a light-weight mesh bag.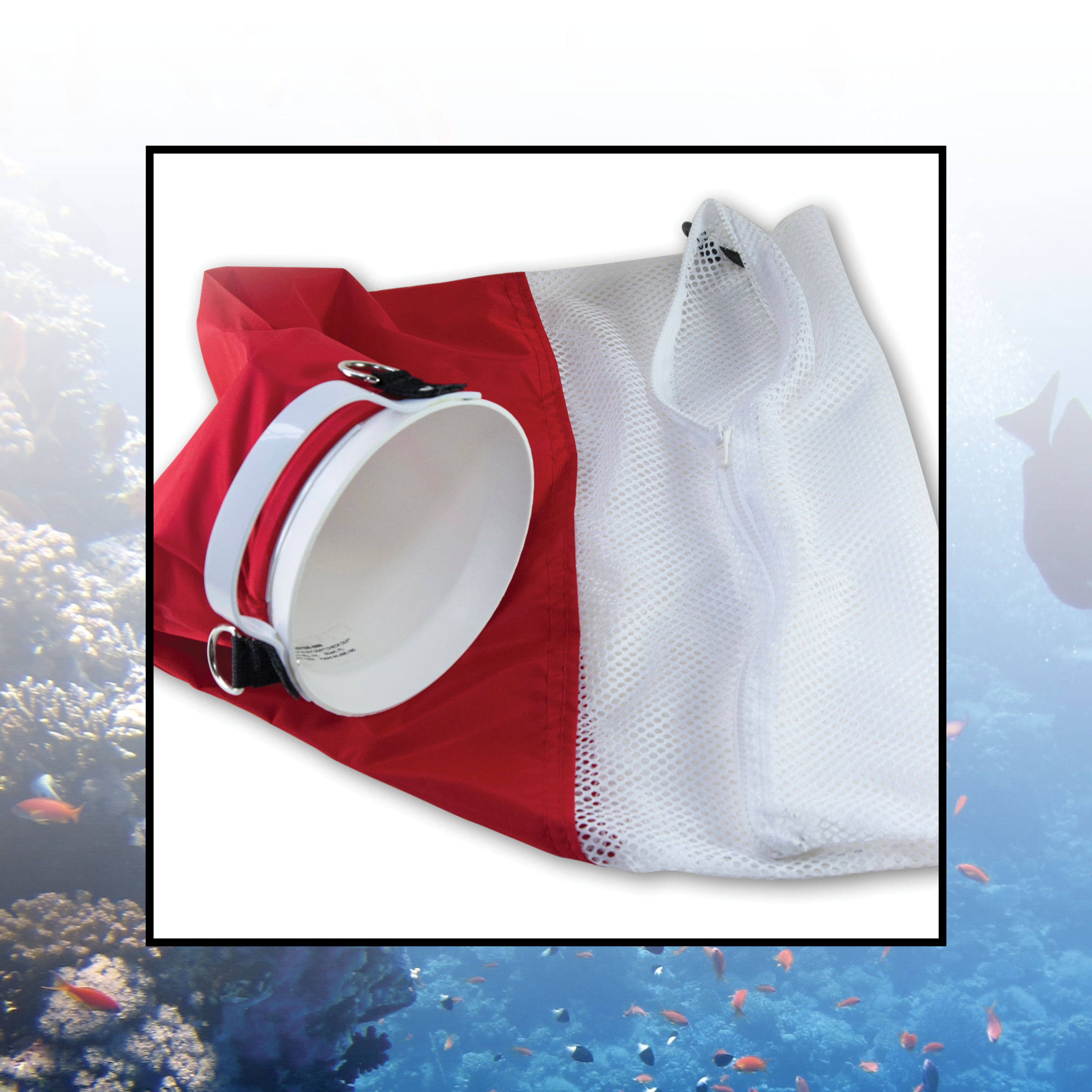 features a durable, puncture resistant denier nylon top and white mesh bottom.
fully equipped to handle even the biggest catch! This bad boy features a large 8" mouth/throat
CHECK OUT OUR OTHER PRODUCTS